Maths's Week at St. Michael's RCP School
18th May 2015 - 22nd May 2015
Let the week full of fun with maths begin!
Maths in real life. Creative activities and projects. Team work. New skills and challenges.
Competitions! Visitors! Enjoyment!
19th May 2015 - Year 2 Visit to Harrington's Coffee Shop
Our younger children had great fun using menus and money to order and pay for their delicious snacks and drinks! They had to work out the total of their order and find out how much change they would get. (Please see Year 2 page for more information about their trip)
Wednesday 20th May 2015
The Pirate's Challenge!
When Captain Richard Morgan arrives at St. Michael's School, he will be more than confused. Swept to our school by a Time Tornado, he will need the pupils' help to get back to his own time and place in the Caribbean. Are St. Michael's pupils up to the challenge that will test their understanding of number, shape and direction to the max?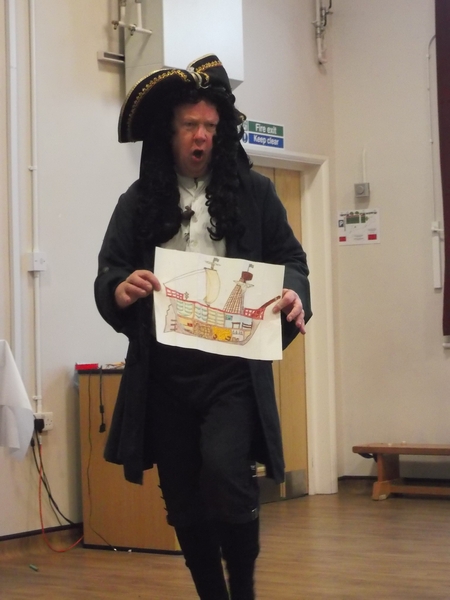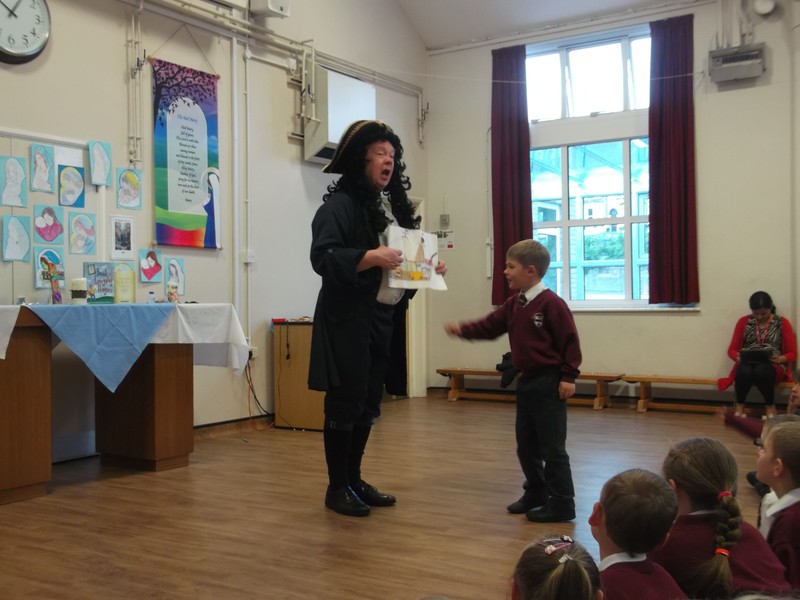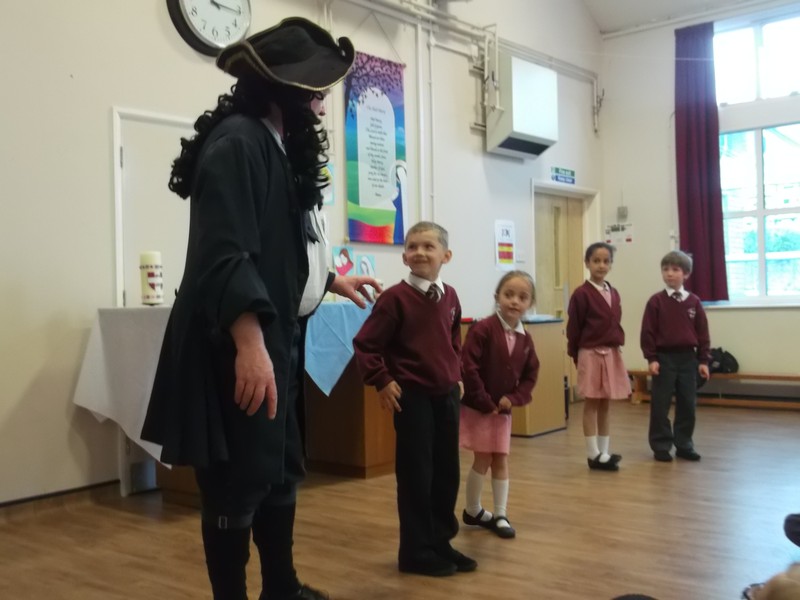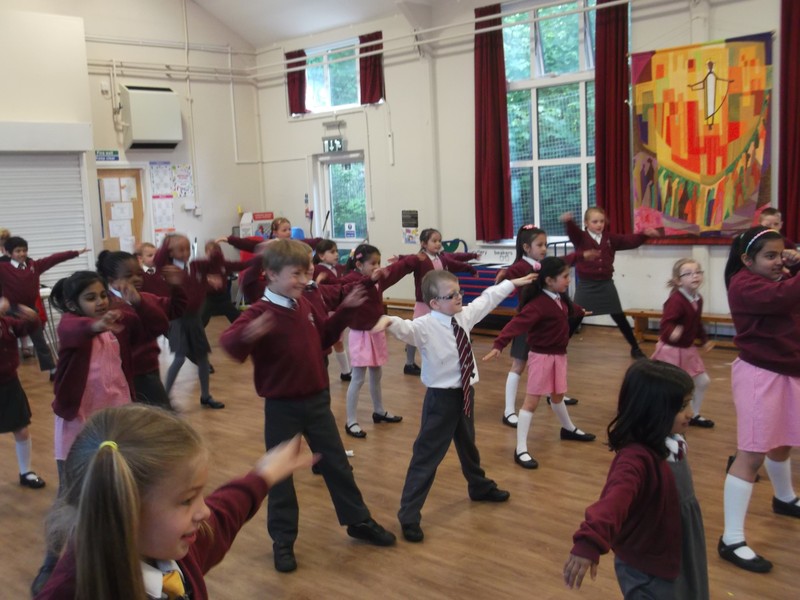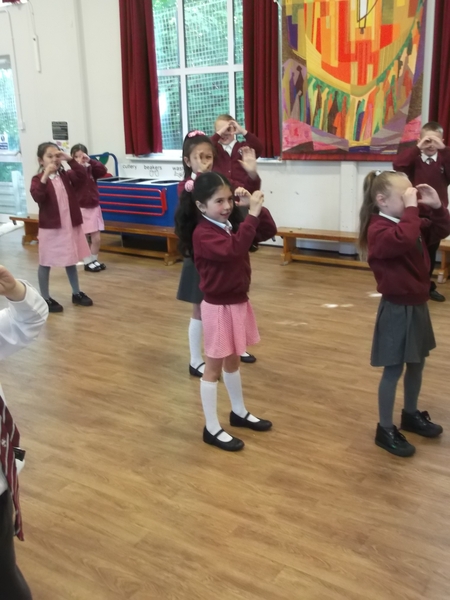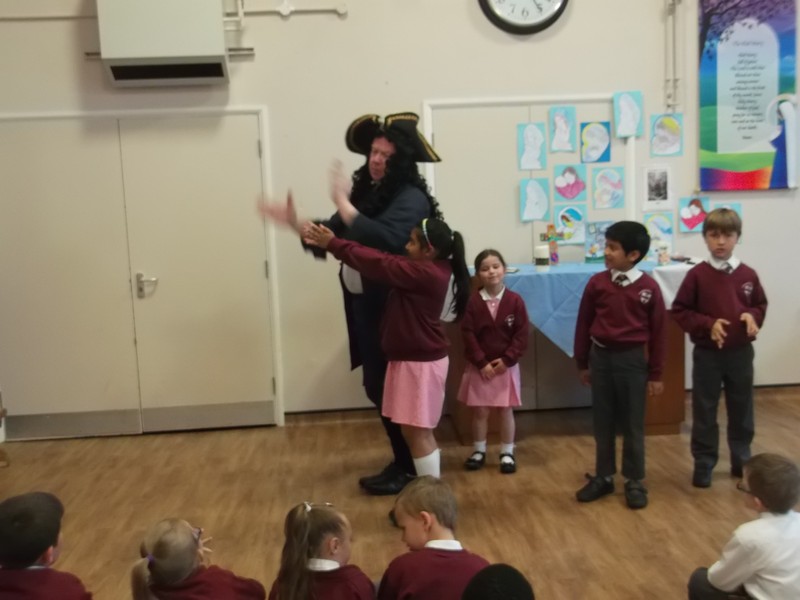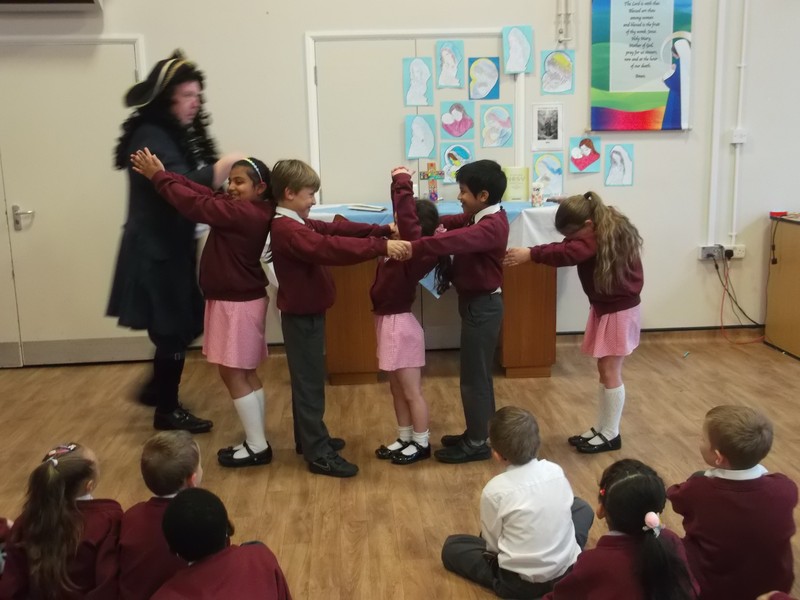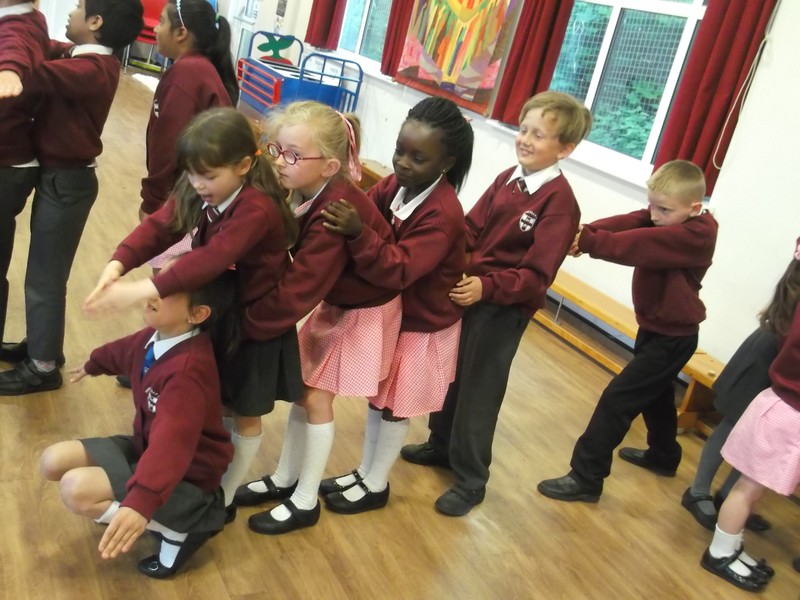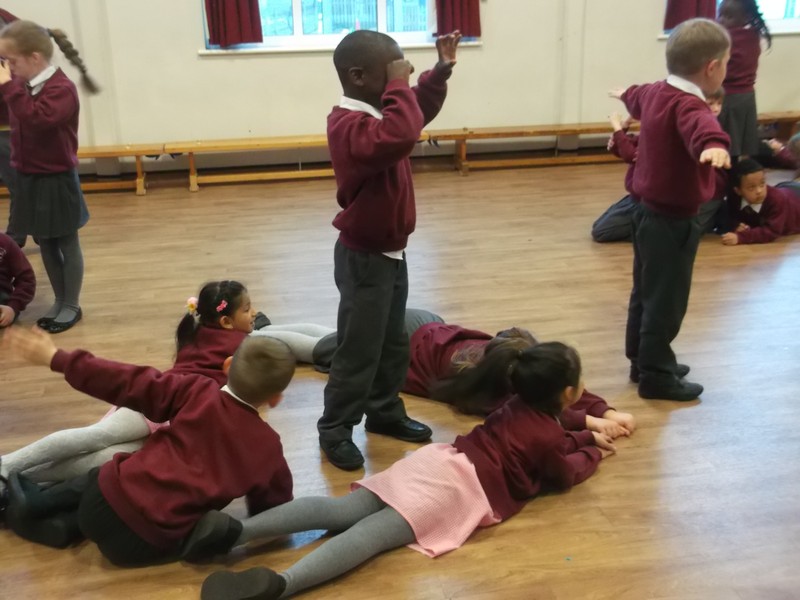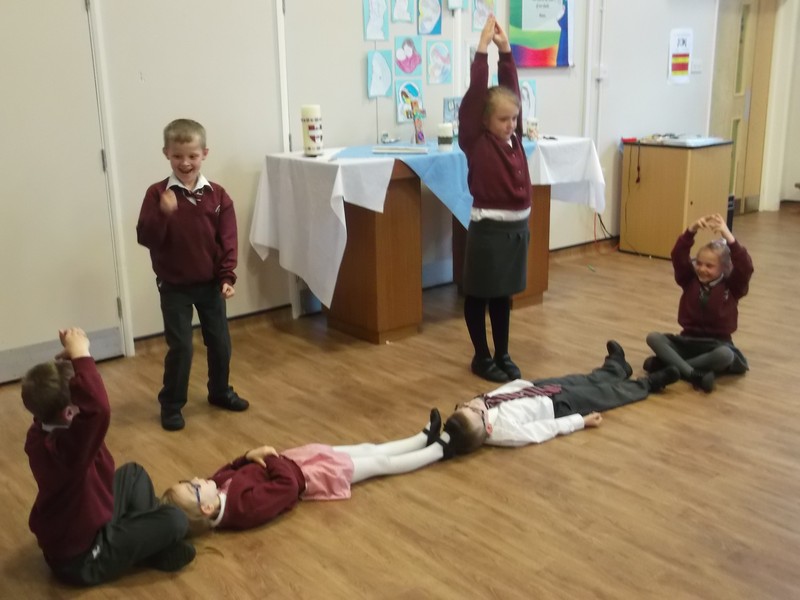 Wednesday 20th May 2015
Remember to bring your Magic Maths Hat and Cloak designs to school today!
Wonderful certificates and prizes are waiting for their new owners.
Friday 22nd May 2015
The History of Maths
Why do we need Maths...? Where did it come from...?
Pupils from EYFS, KS1 and KS2 will be taken on a journey with Hobgoblin Theatre Company and travel through time in a fun-filled sketch show looking at how Maths has influenced some of the most important times and events in our history.
We're raising donations for the Nepal Earthquakes
On Friday we raised £572.59 to help support the victims of the recent earthquakes in Nepal.
Thanks to everyone that donated and helped raise funds!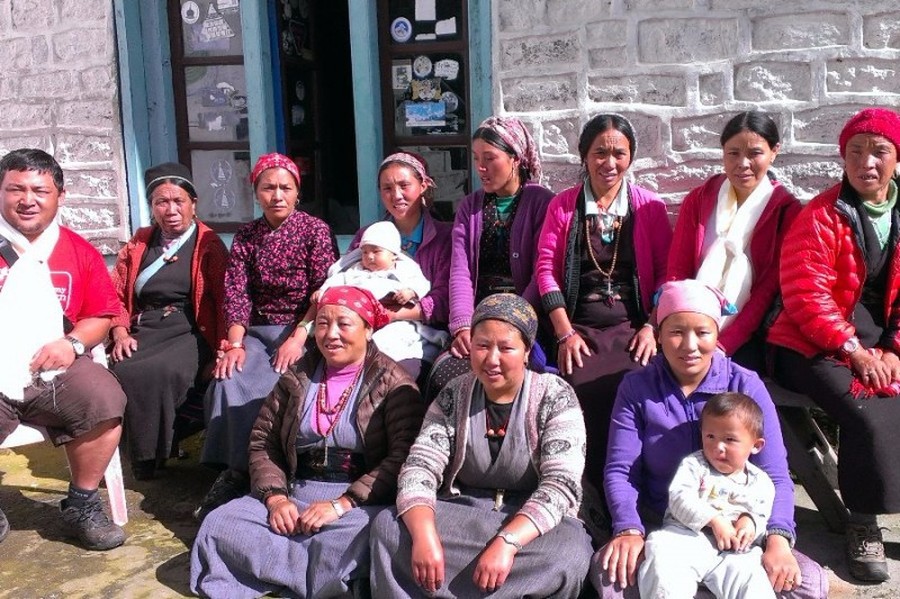 St Michael's RC Primary School is a Catholic family of faith, following the teaching of Christ. We strive to create an environment where all members of our school community become caring, independent and resilient individuals who fulfil their potential.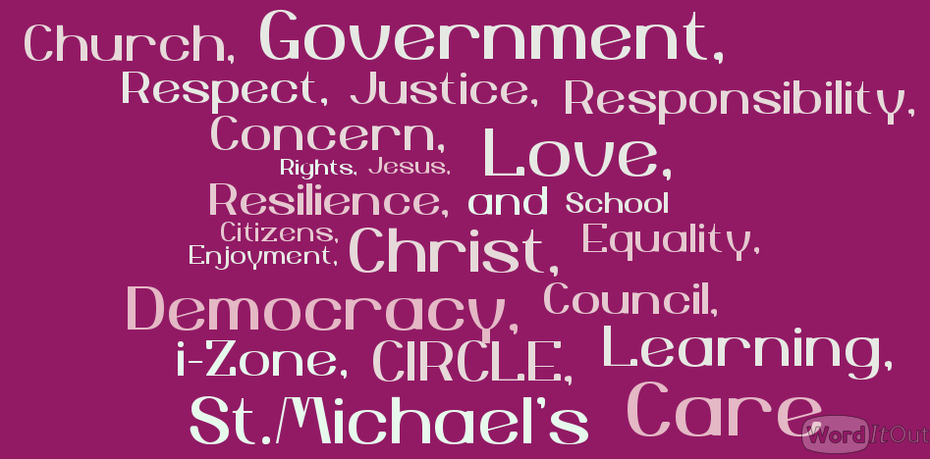 "I came so that you may have life, life in all its fullness" John 10:10
Please see newsletter for details of upcoming events.
2015 Election at St Michaels RC Primary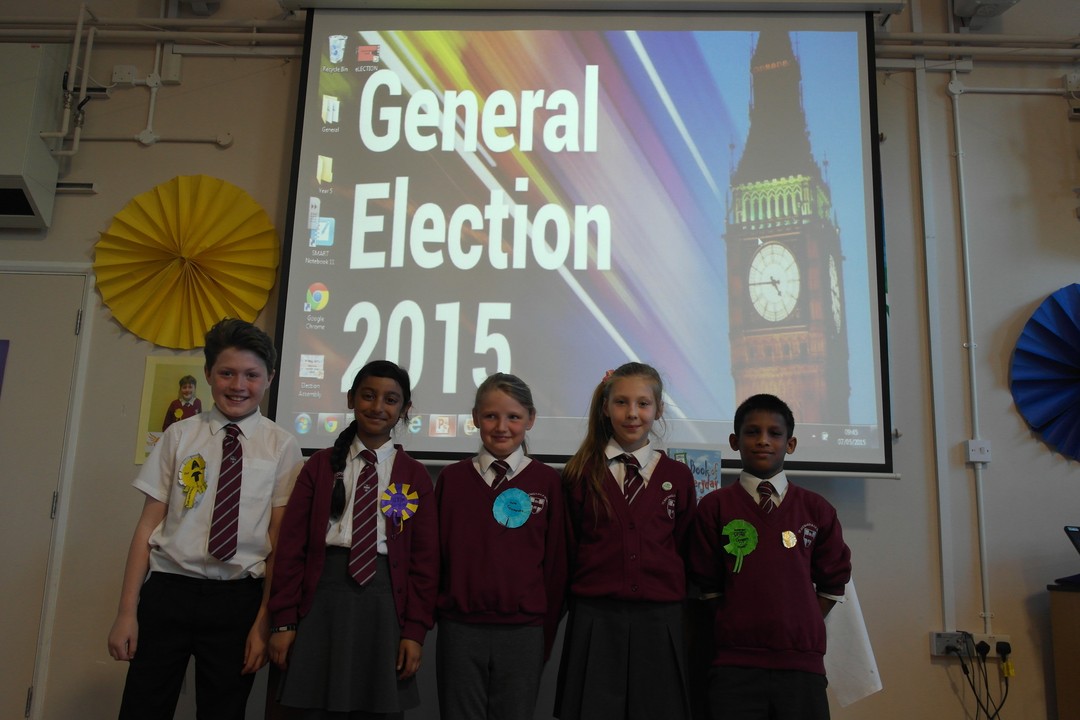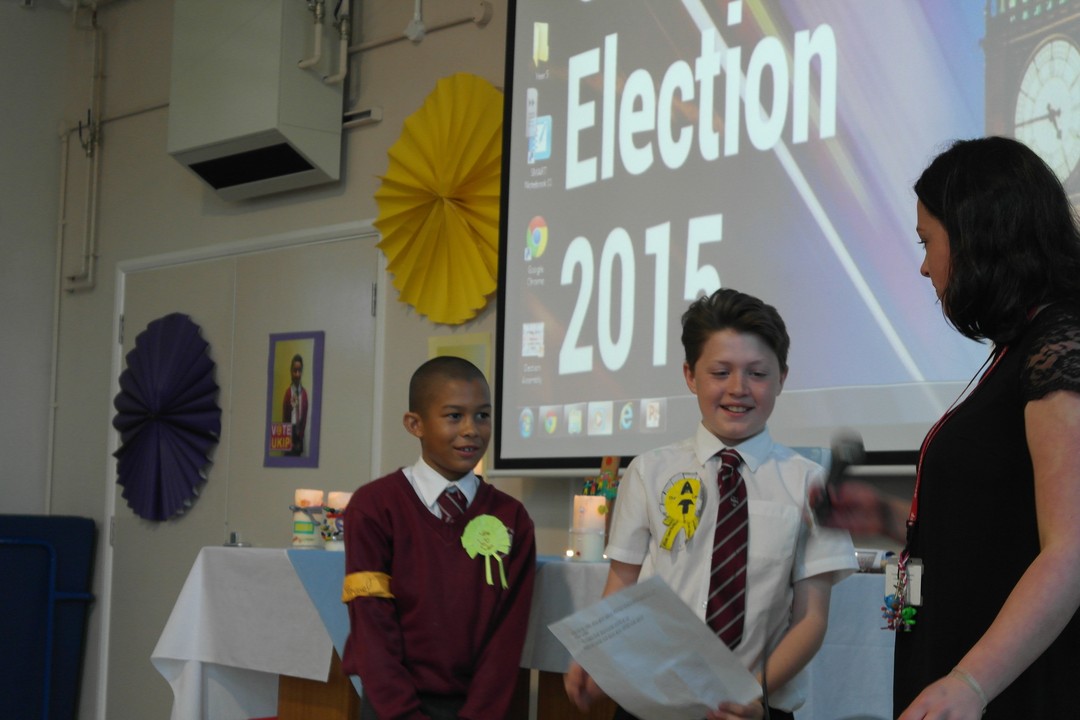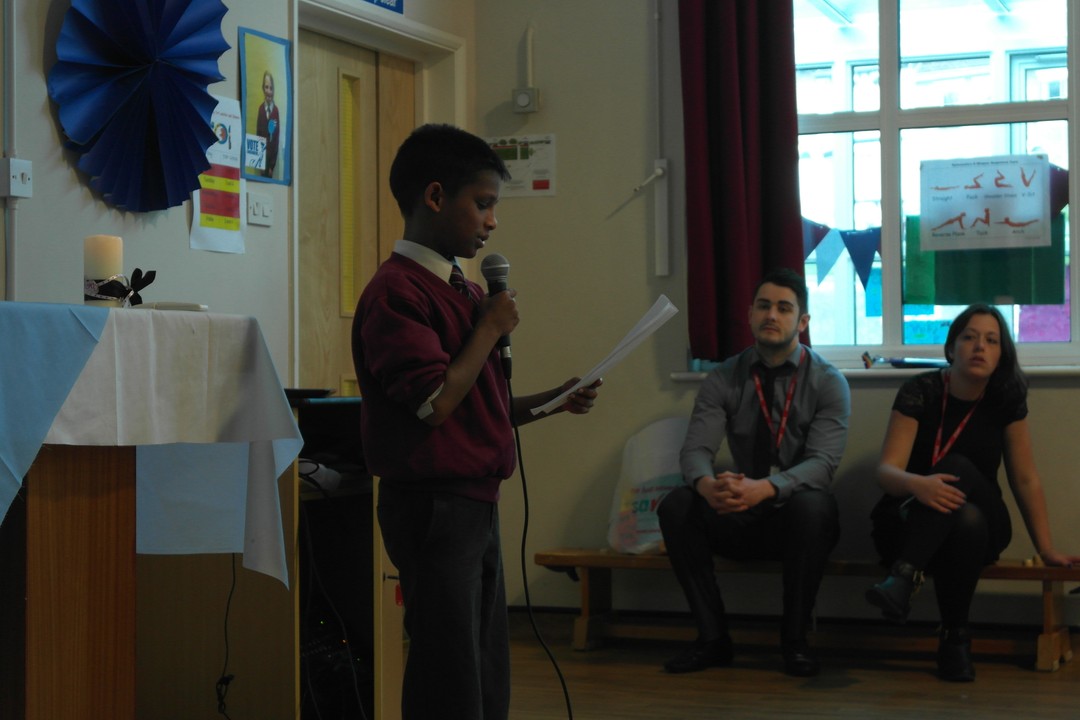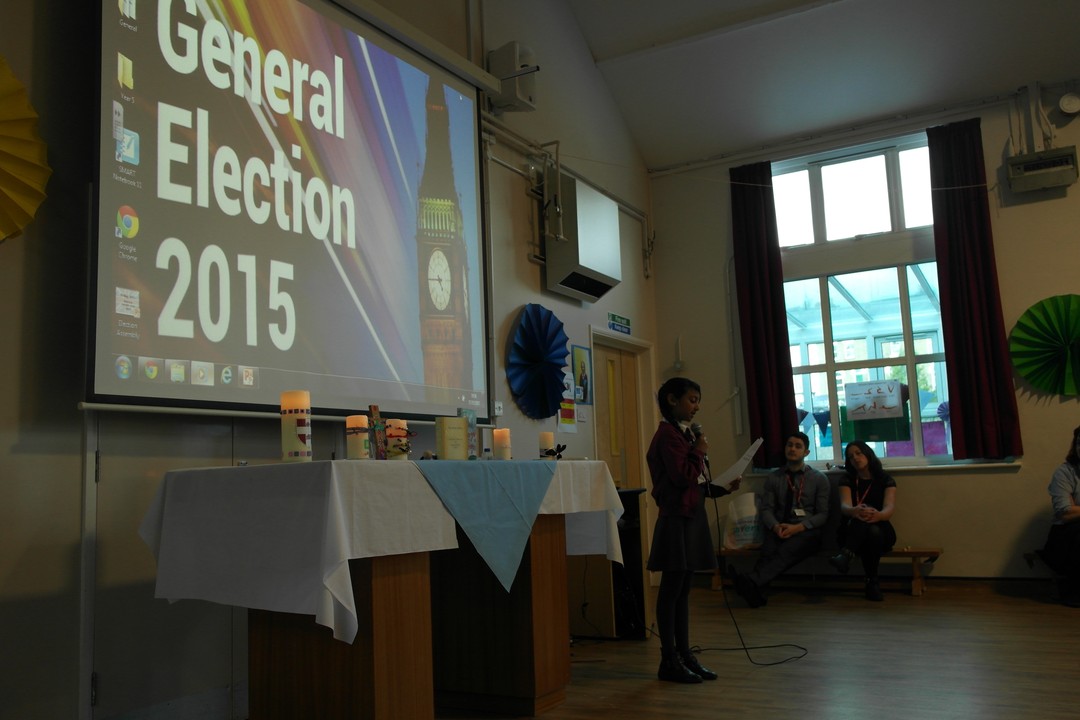 St.Michael's RCP @StMichsChatham
22 May Our latest school newsletter is out http://t.co/BNJcXhKcES have a great half term and bank holiday everyone! We'll see you all soon.
20 May #NepalEarthquake update, we've now raised £620.25! Thanks again to all who have supported this worthy cause!!
18 May RT @JohnFisherSport: John Fisher 1st VII to play at Twickenham Sunday @CathEdService @Dubai7s @OfficialHK7s @Rugbysevensguru @Blitzboks ht…
18 May RT @StRRCCollege: Enjoying a circus skills workshop with @performdrama this morning. Such fun! #srrcceyfs http://t.co/AvqqZf8RdE
15 May Our school raised £572.59 to support victims of the Nepal earthquake. Thanks to everyone involved!! #nepalearthquake
13 May Congratulations to one of our pupils, Mikey! @Arsenal have signed him for another years contract! https://t.co/Dtc55HFImz
11 May RT @Oasisacademywoo: Pre SATS nerves, excitement and breakfast!! You've worked so hard now show them what you can do! http://t.co/yO8HO7v4uz
11 May Good luck to all our Yr6s this week who are undertaking their #SATs https://t.co/Q1pFiVqIHy
11 May Thanks @EddieMc1981 I'll pass on your kind words! Hope you're well. KW
8 May RT @kentfirerescue: Remembering all those who gave their lives to enable us to enjoy the peace we have today http://t.co/oe90MxkwWT http://…
8 May The St Michaels newsletter is out today, check out our election news and maths competitions http://t.co/HFYtEntSOh
8 May @stephalie1 This is out of our hands, you could try taking it up with @medway_council
8 May @lcarpenter112 Hi the office staff have replaced this for you. I hope this is OK.
8 May @stephalie1 unfortunately we're located right next to the station with double yellows. A letter will go home with our pupils today re this.
24 Apr @splatsentertain thx for coming to our school for Shakespeare's Day. Both staff and students loved your performances http://t.co/XezZ5gmHSx