Summer Fair Winners Announced
Summer Fair Raffle Numbers
Prize

Number

Collected

Family day to Leeds Castle

Orange

133

Pick your own Pumpkin vouchers

Blue

175

£10.00 ASDA

Orange

99

1 weeks free school dinner

Green

474

Bottle Prize

Green

340

Bottle Prize

Blue

265

Bottle Prize

Blue

77

Bottle Prize

Orange

110

Bottle Prize

Orange

232

Mystery Prize

Green

507
Please note the the Bottle Prizes must be collected by an adult.
Prizes can be collected from Miss Cook.
Congratulations to all our winners!
The Lucky Birthday was 28th February!
The bear has been named Frodo!
Congratulations to the winners!!
Thurs 9th July is a Workshare
Don't forget Thurs 9th July is a workshare. Please come in from 2pm to see your child's books and celebrate in their achievements!
Sun Procedure
As you will be aware the weather is very hot and is due to get hotter as the week progresses. We all need to be careful in the sun but children especially so. Therefore we would ask that all children come to school with:
A full water bottle which can be filled up throughout the day
Sun cream already applied which can also be re applied by the children themselves under supervision, sun cream must be labelled with your child's name and class
A sun hat
Sun glasses are also permitted.
As there is little shade in the playground, children will have the option to come in out of the sun at lunch times and play indoors in a delegated room supervised by an adult.
Please do ensure that your child comes to school fully prepared for the heatwave
Many thanks
Kathy Sexton
---
SUMMER FAIR - 26th June at 3:30pm!!!
Maths's Week at St. Michael's RCP School
18th May 2015 - 22nd May 2015
Let the week full of fun with maths begin!
Maths in real life. Creative activities and projects. Team work. New skills and challenges.
Competitions! Visitors! Enjoyment!
19th May 2015 - Year 2 Visit to Harrington's Coffee Shop
Our younger children had great fun using menus and money to order and pay for their delicious snacks and drinks! They had to work out the total of their order and find out how much change they would get. (Please see Year 2 page for more information about their trip)
Wednesday 20th May 2015
The Pirate's Challenge!
When Captain Richard Morgan arrives at St. Michael's School, he will be more than confused. Swept to our school by a Time Tornado, he will need the pupils' help to get back to his own time and place in the Caribbean. Are St. Michael's pupils up to the challenge that will test their understanding of number, shape and direction to the max?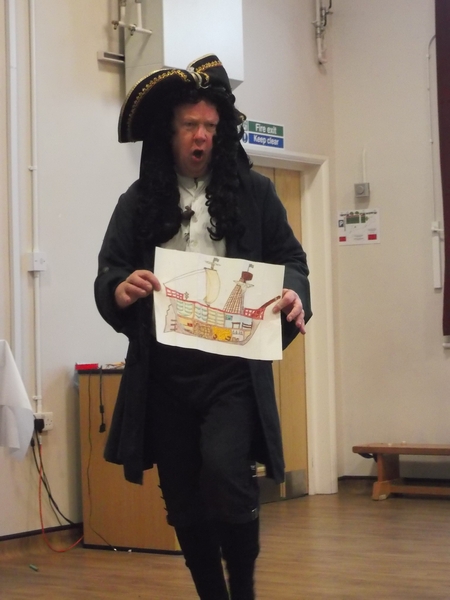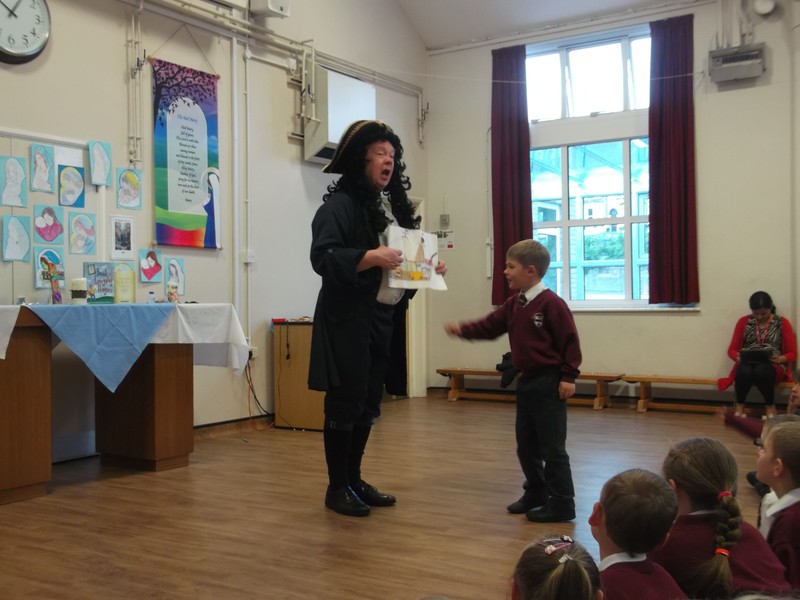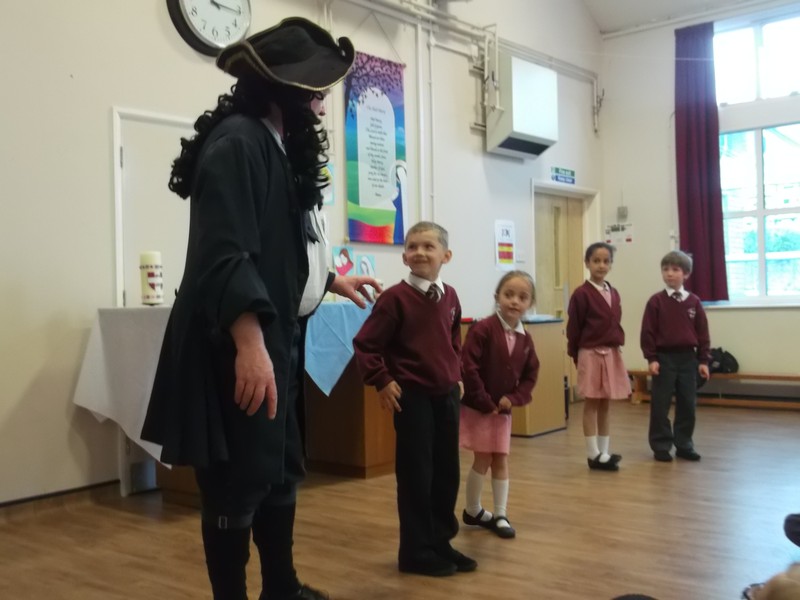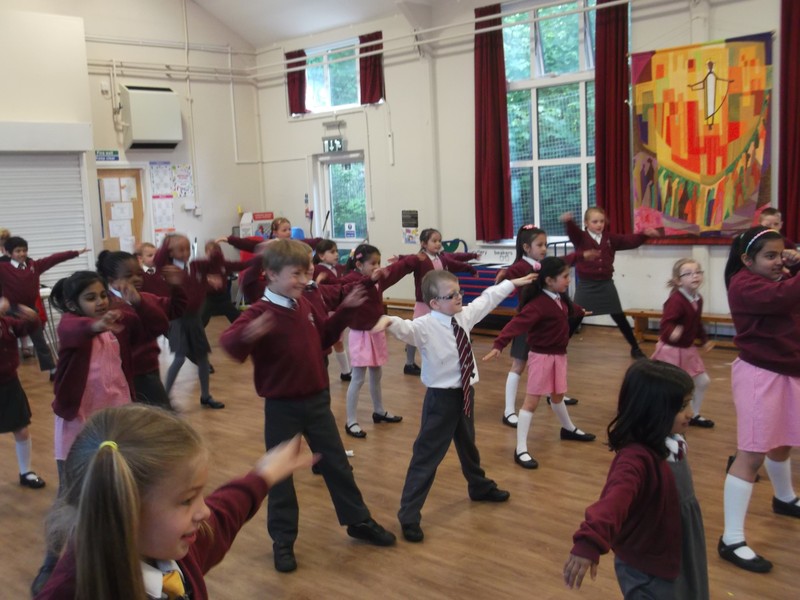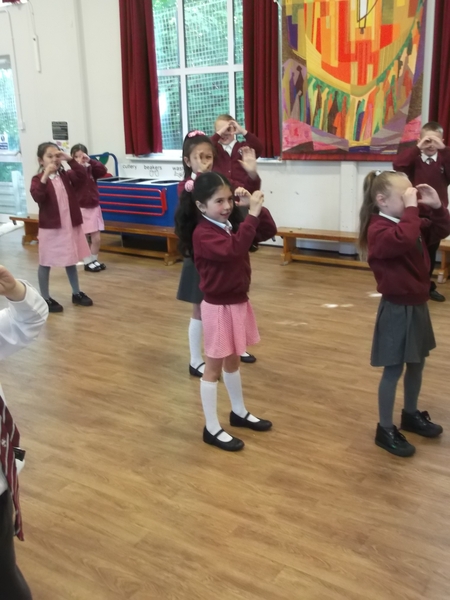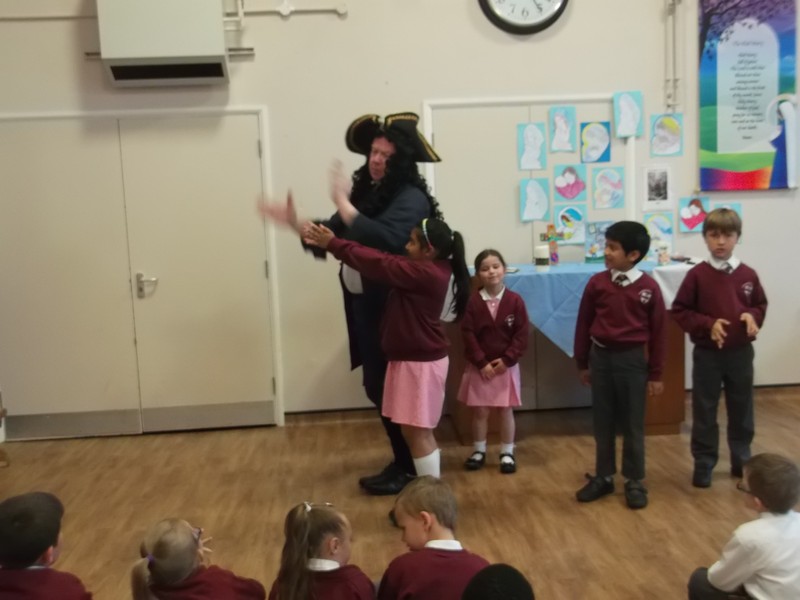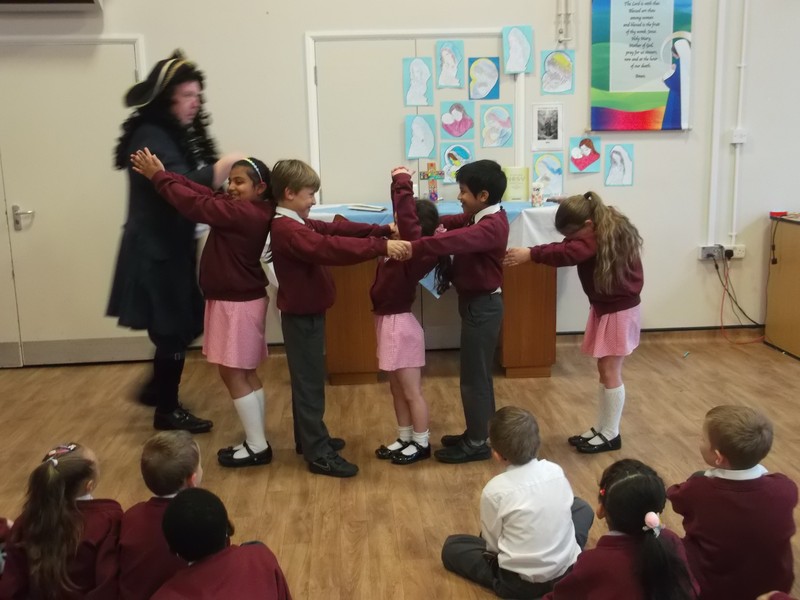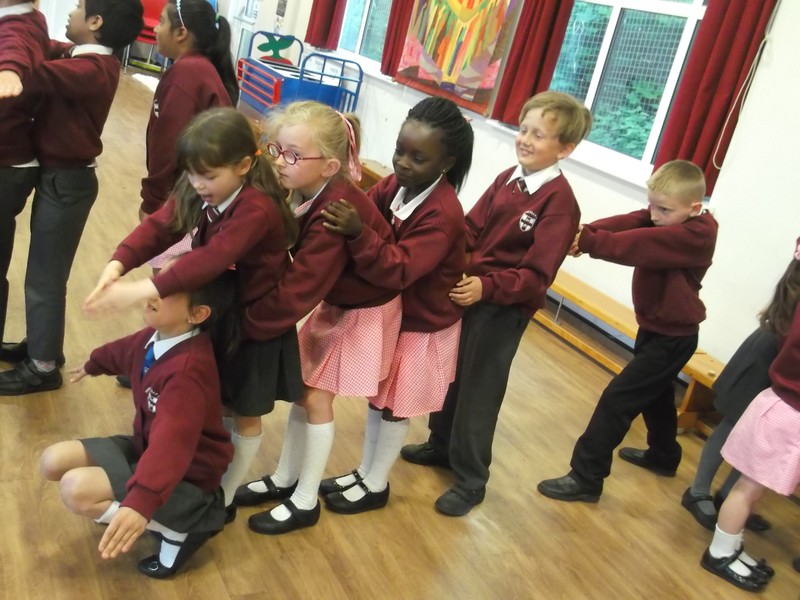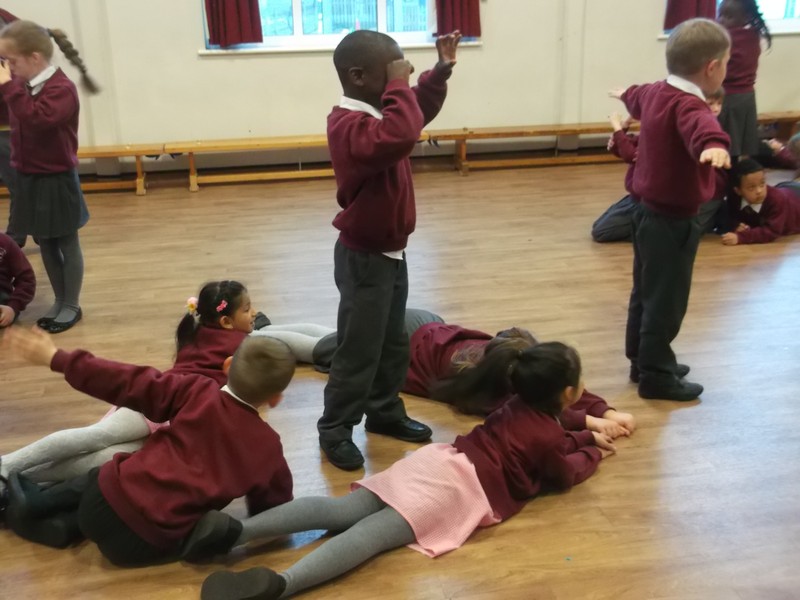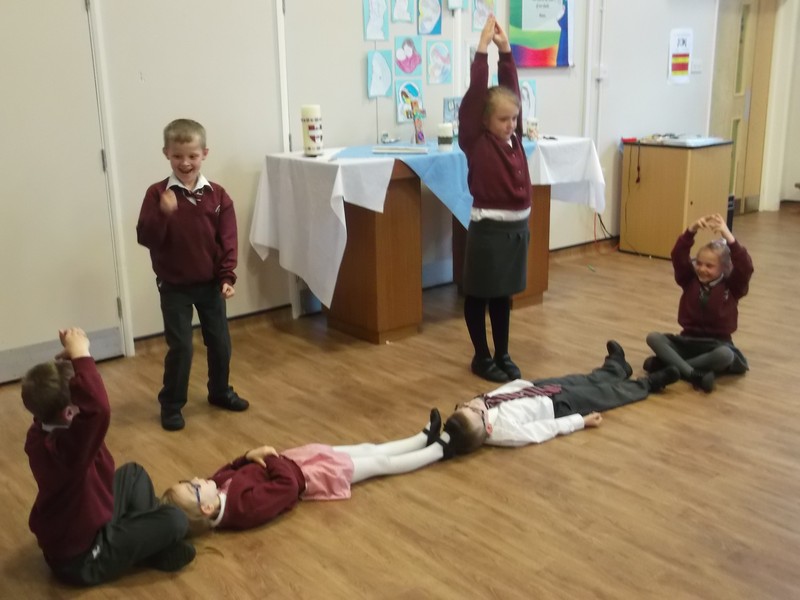 Wednesday 20th May 2015
Remember to bring your Magic Maths Hat and Cloak designs to school today!
Wonderful certificates and prizes are waiting for their new owners.
Friday 22nd May 2015
The History of Maths
Why do we need Maths...? Where did it come from...?
Pupils from EYFS, KS1 and KS2 will be taken on a journey with Hobgoblin Theatre Company and travel through time in a fun-filled sketch show looking at how Maths has influenced some of the most important times and events in our history.
We're raising donations for the Nepal Earthquakes
On Friday we raised £572.59 to help support the victims of the recent earthquakes in Nepal.
Thanks to everyone that donated and helped raise funds!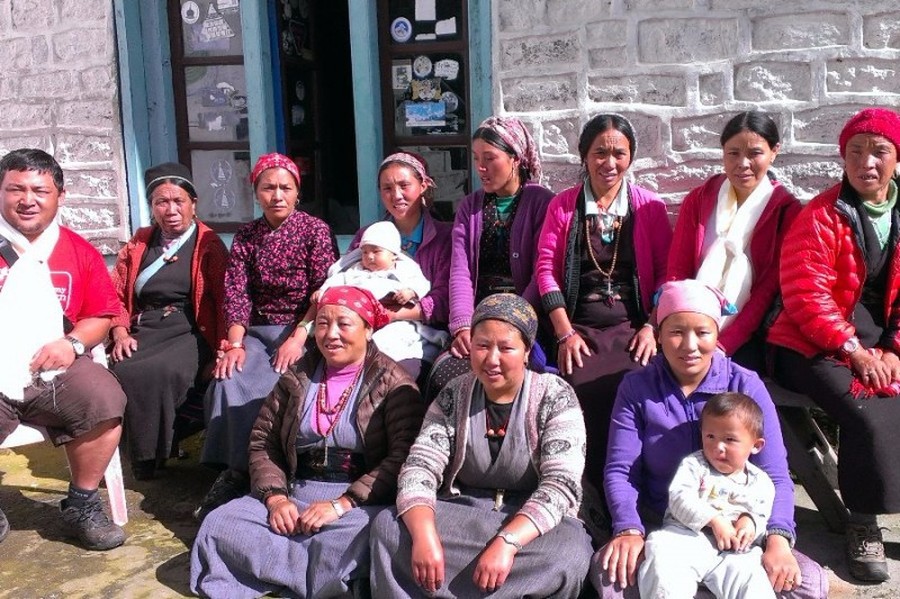 St Michael's RC Primary School is a Catholic family of faith, following the teaching of Christ. We strive to create an environment where all members of our school community become caring, independent and resilient individuals who fulfil their potential.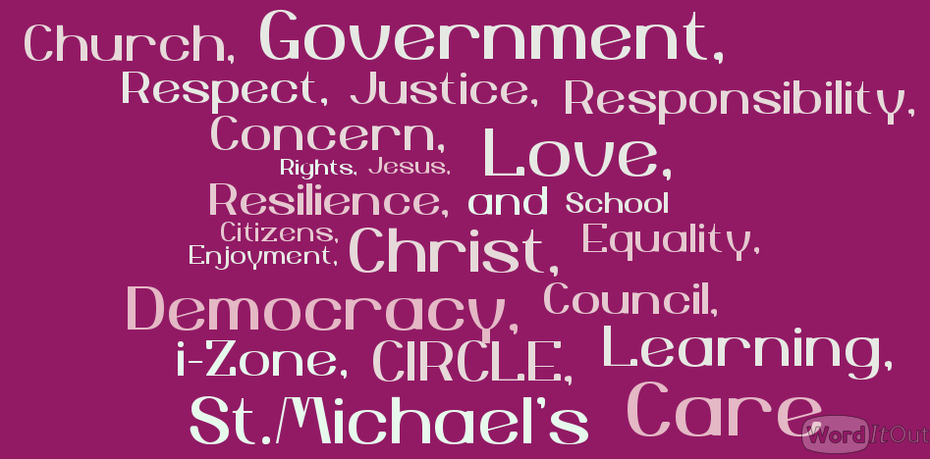 "I came so that you may have life, life in all its fullness" John 10:10
Please see newsletter for details of upcoming events.
2015 Election at St Michaels RC Primary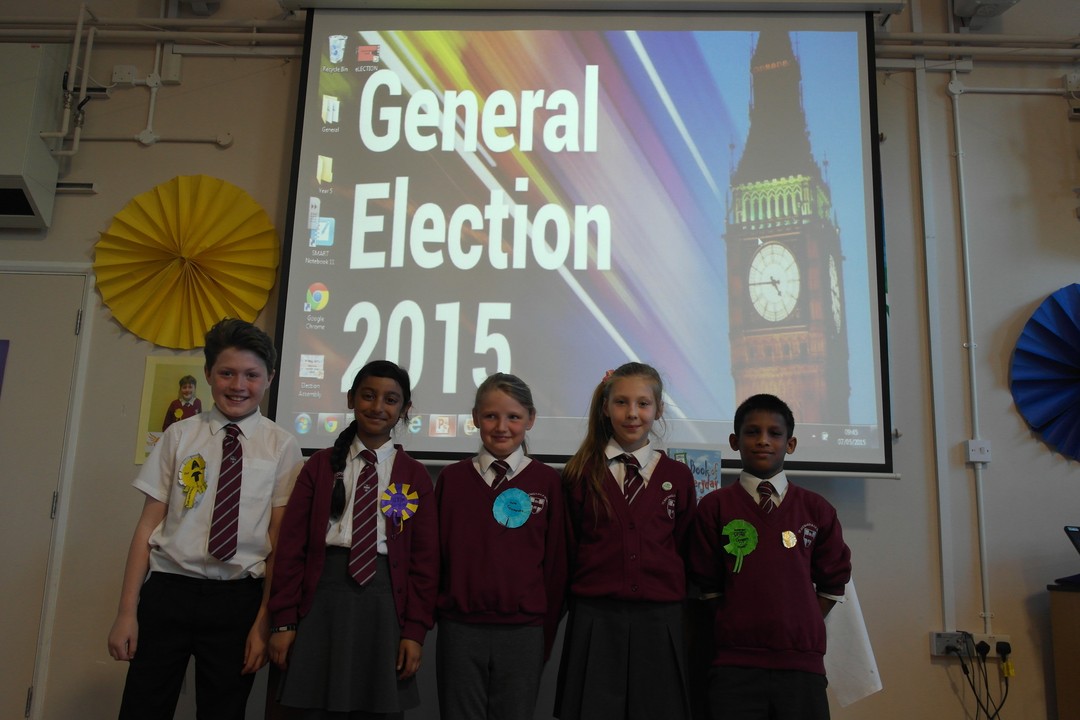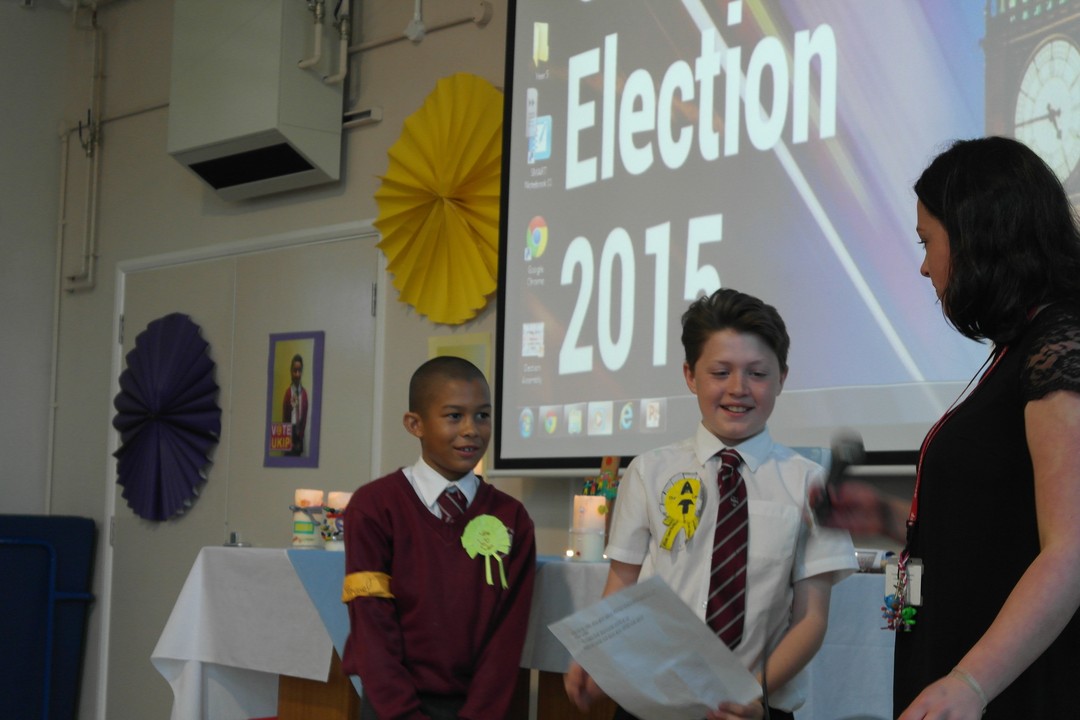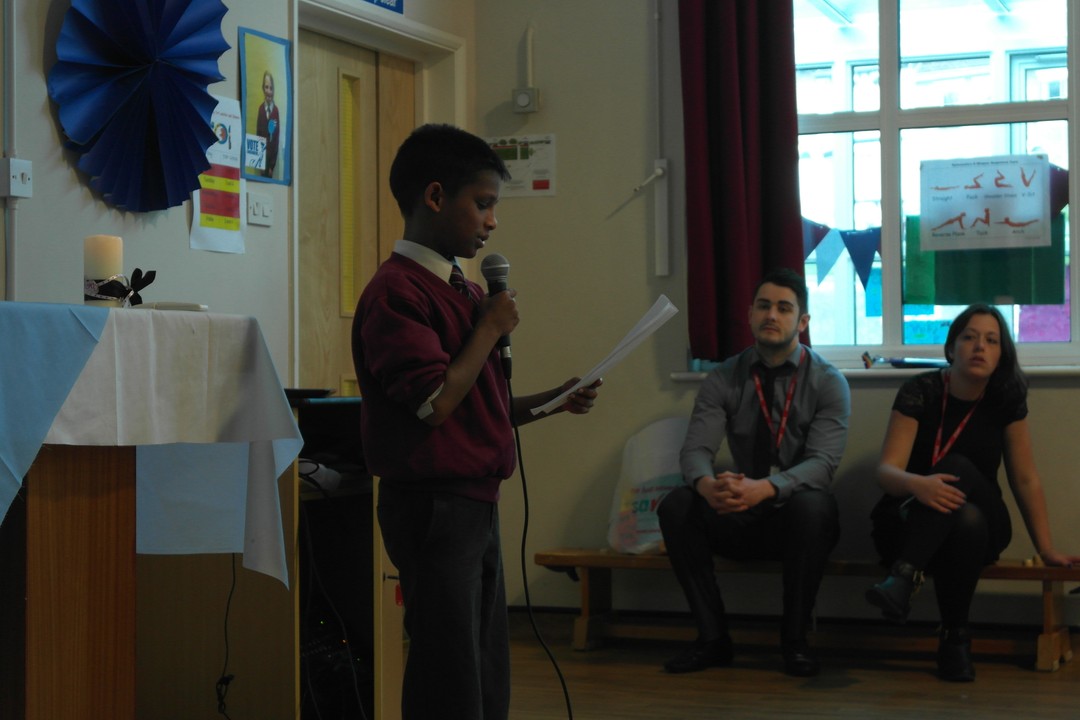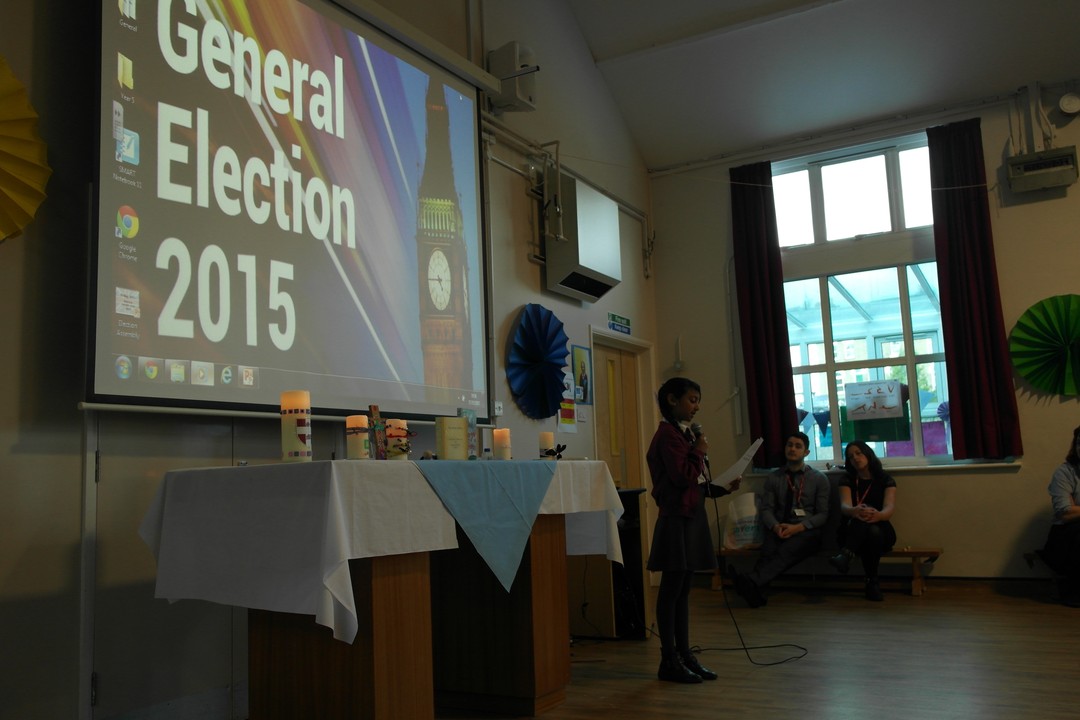 St.Michael's RCP @StMichsChatham
3 Jul Our nursery children loved Leysdown beach! All children enjoyed themselves and the only thing lost was a wedding ring! It was found though!
1 Jul Sorry for the graphic image, but parents, please be aware that car seats and seat belts will be extremely hot atm https://t.co/Ff6FlYlcDZ
1 Jul RT @ABetterMedway: The best thing to do in a #ukheatwave is stay indoors & out of the heat, especially between 11am & 3pm #HeatHealthWatch
1 Jul RT @Commonwork: Chance of a RT pls? :) @PT_Kent @PrimaryTimes @MumsnetKent @VisitKent @visit_westerham @ProducedinKent http://t.co/tCcHsbAD…
1 Jul Don't forget Thurs 9th July is a workshare. Please come in from 2pm to see your child's books and celebrate in their achievements!
1 Jul RT @icteducation: Inspirational and fascinating talk on School in the Cloud by @sugatam #digitaleducationuk http://t.co/QyEjSetBow
29 Jun @fsimkins Apologies! Please try this http://t.co/lUQaB03A9o
29 Jun RT @ABetterMedway: With a heat wave forecast this week, it's important to know how to be prepared: http://t.co/ZqzxSII4JV #HeatWave #health…
29 Jun RT @5911adb55d0249e: Abseiling fun! @HilltopMedway http://t.co/Zta2mbWVNe
29 Jun Here comes the sun! Can we ask parents and guardians to read our Sun Procedure on our website Pls RT . http://t.co/jidtvdTZE4
26 Jun The latest newsletter is hot off the press. Find out about our sports day and Year 5's trip to France http://t.co/ZjFDiiNnl9
26 Jun RT @delceacademy1: Absolutely buzzing @primaryfutures children considering future careers in jobs ranging from law to engineering! http://t…
23 Jun Congratulations St Michaels team. We won the Deanery #Athletics Competition. Well done to all that took part #proud http://t.co/g5B5P6lPDV
19 Jun We all just had a glorious lunch after a morning shopping at the market. Now playing with the French children before a tour of the school
19 Jun We're loaded in the EuroTunnel ready for our rip to France http://t.co/xA6I2GjW59